The Rowing teams for the "Two Nations Cup"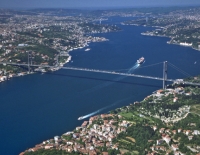 The team for the "Two Nations Cup"

Friday morning departing for Istanbul, the mission of the National Rowing Team to Sunday 23/10 will take place in the Rowing Races of Greece and Turkey to be held in Golden Bay.

Details in the press release issued by the organizers of the race on Wednesday (19/10) is as follows:

National crews Greece and Turkey will meet in the 8oared an exciting rowing race in the Golden Horn in Istanbul Upon successful completion of the Two Nations Cup Basketball 2011, everything is ready for the second leg of the tournament. The "Two Nations Cup Rowing 2011" includes a unique rowing race between the ethnic groups of men 8oared coxed Greece and Turkey, which will be held Sunday, October 23, 2011, the Golden Horn in Istanbul at 10.00.

The Greek delegation composed of the European Champions of 2011 double sculls Gkountoula Apostle Gkountoula and Nick, the European champions and the 2011 World Defterathlites qudlupe Chili John, George and Tzialla Chris John, and the Greek champions Angelopoulos Dionysius, Louloudi Alexander Constantine and Christomanos Haitidis Alexander (coxswain).

The Turkish mission composed of the Turkish champions Onur Arabaci, Muhammet Cansi, Selahattin Gursoy, Onat Kazakli, Ogeday Girisken, Orhan Tahtaci, Zafer Gundogdu, Ercan Kesim and Hasan Tayfun (coxswain), and will fight under the guidance of the Federal coach Ali Nedrettin Sen .

The distance of the race will be 3.061 meters. The crews will cross the Golden Horn, starting from the Galata Bridge, finishing in Balat Park, the area of Fanari, where it is and the Patriarchate.

At noon Friday, October 21, 2011, at 14:00, will be the official photography of the Two Nations Cup Rowing 2011 Valat Park in Istanbul, where media representatives will have the opportunity to meet the Greeks and Turks athletes, coaches of the teams and the representatives of the federations and the organizing authority.